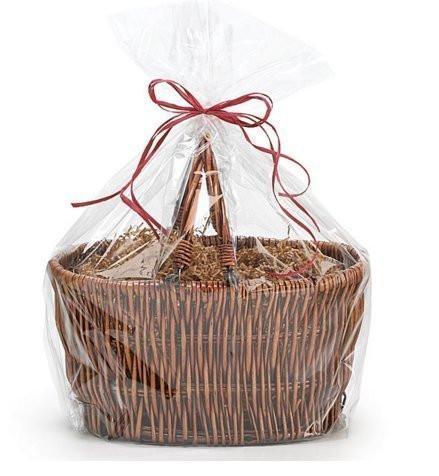 Cellophane Bags for Gift Baskets
---
---
---
Large-sized bags for wrapping gift baskets or other large gifts
Made of crystal clear 1.2 milliinches(mil)-thick polypropylene
Recyclable and USDA and FDA approved for direct food contact
Custom sizes and thicknesses available. We invite you to contact us with your desired dimensions.
To learn more about this product, we invite you to visit our cellophane bags page.