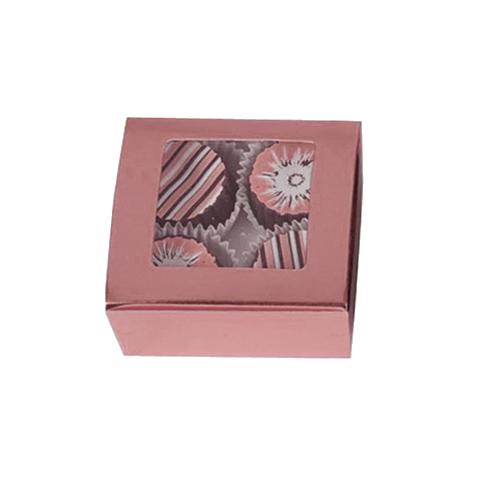 ---
---
---
Eco-friendly square boxes made of paperboard with a transparent PVC plastic window.
Coated with a gloss finish, except for the kraft box which has a matte texture and the metallic gold and silver boxes which have a metallic finish.
These boxes are one-piece boxes with a fold-and-tuck design. The lid and bottom of the box are integrated to the rest of the box and are closed by tucking in their flap.
Delivered to you folded flat which has the benefit of saving storage space. Our customers also appreciate how intuitive and quick these boxes are to assemble. To set them up, simply unfold the box along the pre-made folds.
FDA approved for direct food contact, except for the kraft box.
Customers who buy these boxes may also be be interested in showcasing their logo or product information on the box with a label.