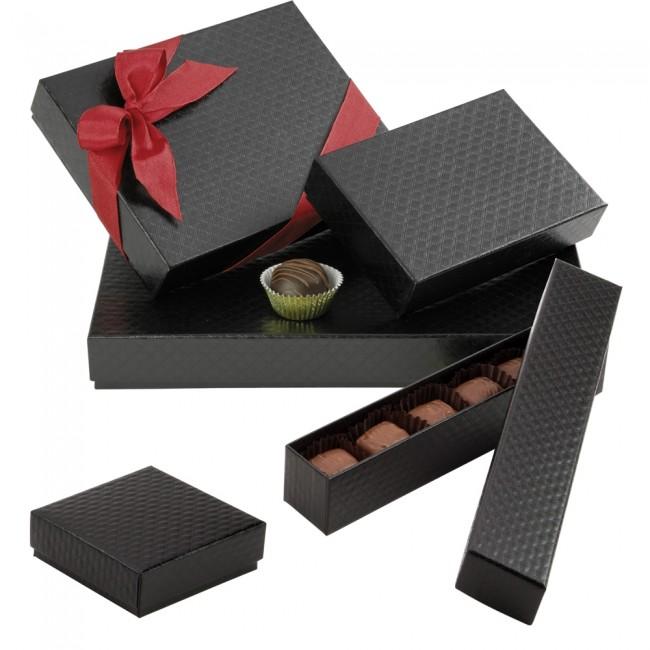 ---
---
---
Elegant rigid boxes made of high quality dense chipboard. Several colors available, each with its own particular texture.
These boxes are worthy of the finest of products. Our customers are quick to notice the quality of these boxes, be it their rich texture, their rigidity or the particularly snug fit of their lid.
High-end and eco-friendly way of presenting a precious gift or confectioneries such as chocolates, truffles or pralines.
Two-piece boxes composed of a lid and a base, both of which are conveniently delivered already setup for you to use.
USDA and FDA food safe and compliant for direct food contact.
The following candy accessories may also be of interest:

Candy trays: Candy trays add a decorative touch to your boxes and a more formal arrangement of your candy as well as a more supported interior.
Candy pads: Candy pads are used to separate the chocolates from the box's bottom and top surfaces.
Tip: combine different sizes of the same color to create a harmonious arrangement.