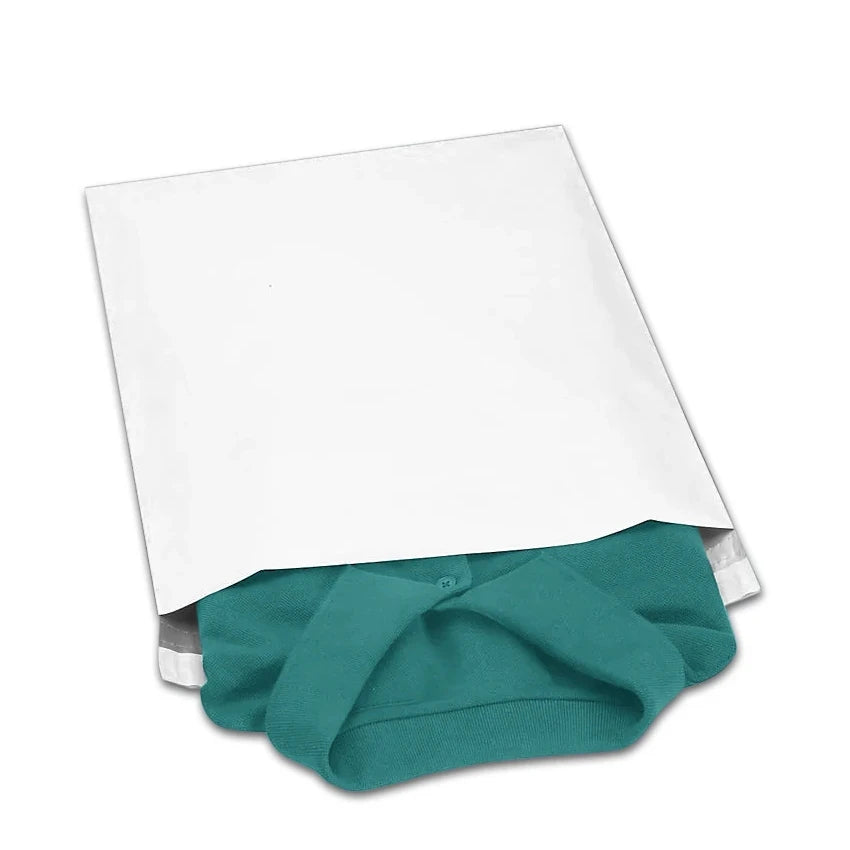 ---
---
---
These economical shipping mailers are made of white polyethylene (poly) and are supple yet remarkably tough.
Their lightness and flexible texture allow for savings on shipping costs while their ruggedness and waterproof impermeability ensure that their physical integrity remains intact.
Resistant to theft, tearing and perforation.
No adhesive tape required! These self-sealing mailer envelopes are closed by simply folding over the adhesive flap over the opening.
Gray interior ensures total opacity.
Inks and labels adhere easily.
Recyclable.
Custom sizes available. We invite you to contact us with your desired dimensions.
Our poly mailers are customizable. We offer the option to custom-size or custom-tint the mailers to any color of your liking or to custom-print the name of your company, your brand's logo or any other pattern of your choice. We invite you to view our
custom poly mailers
page to learn more about our customization options.